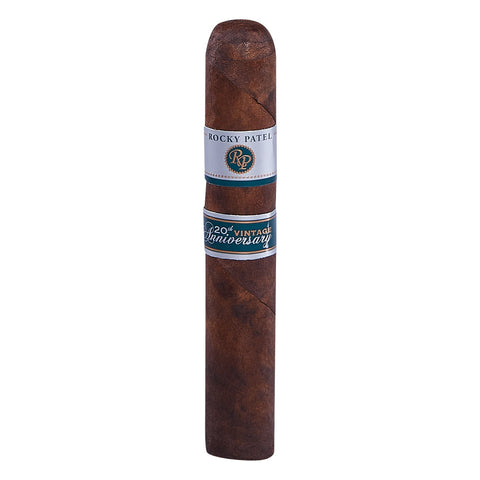 Rocky Patel Vintage 20th Anniversary
Rocky Patel set out to make the most audacious, complex cigar he could envision 20 years ago. The business was forever transformed when the seeds that would one day grow into one of the most treasured cigar collections of the last twenty years took roots. The Edge was created only two years later.

The Edge 20th Anniversary exhibits an exceptional fusion of Honduran and Nicaraguan cigar expertise; the Edge is distinguished by its solid, unyielding outer shell. The palate is greeted by flavors of earth, espresso, cocoa, and some spice while still offering the refreshing natural sweetness of these well-aged cigars. Try it and celebrate this anniversary!
Wrapper:

Connecticut Broadleaf