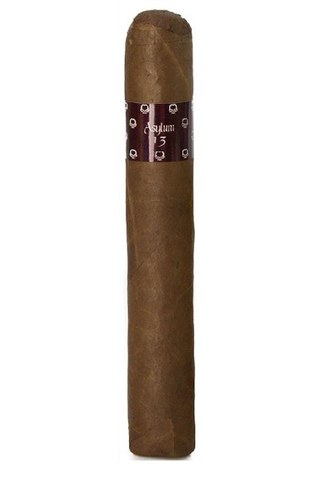 Asylum - 13 Authentic Corojo
Asylum 13 Authentic Corojo cigars are made with outstanding craftsmanship. This is a Honduran puro as pure as it can be. The stogie is powered by a mix of Honduran long-fillers, and its wrapper is made of Corojo seeds. The outcome is a smooth flavor journey from the toast to the end.

The oily leaf has several tiny veins and a stunning milk chocolate brown color with no evident seams. Citrus, pepper, tobacco, and spice scents all appear after burning. The spice and a cocoa note comes out after a while and the citrus vibes remain until the end.

From tip to end, this cigar offers a full-flavored and refreshing experience!